Introduction
Ben Lomond is Tasmania's main ski resort situated within the Ben Lomond National Park. The village is located at 1,460m and sits at the foot of the ski slopes which offer downhill, cross country skiing and snowboarding.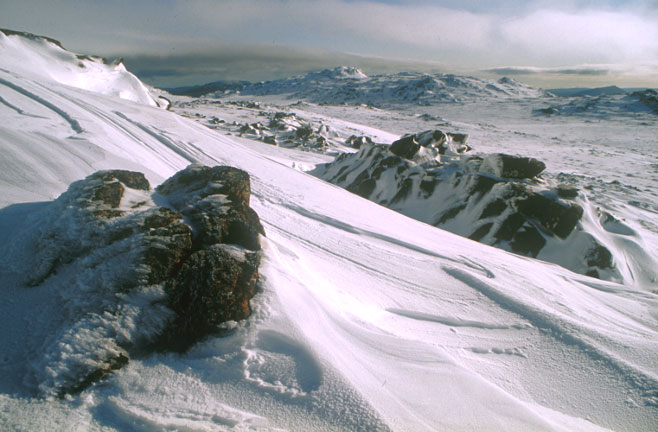 Ben Lomond - Winter Snow
Facilities and Services
Ben Lomond is a very small resort by most standards with just 3 T-Bars and 3 Poma lifts.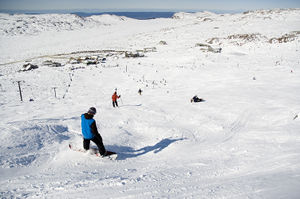 Summit Tow Ben Lomond
It is however, relatively cheap and provides quiet slopes with good affordable skiing for the beginner to intermediate skier. Lessons are available in the resort, along with the usual apres ski, accommodation and shops. The ski season starts around early July and closes late September.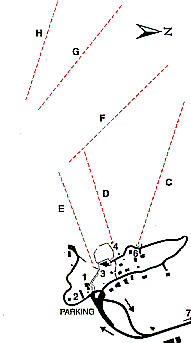 Runs Facilities
C - Summit 1 - Creek Inn Tavern, Restaurant, Ski Doo
D - Village 2 - Creek Inn Accommodation
E - Creek 3 - Ski Hire and Ski School
F - Fannys 4 - Alpine Enterprises Ticket Sales
G - Bills 6 - Ski Patrol and First Aid
H - Giblin 7 - Road to Jacobs Ladder
Travel
Ben Lomond is 60kms south east of Launceston and 260kms (2.5hrs) drive from Hobart. Standard National Park entry fees apply - a day pass is $10 (AUD) and an annual pass for Ben Lomond being $20 (AUD). During the ski season a shuttle bus operates daily from the bottom of Jacob's Ladder.