Introduction
Las Lenas is Argentina's biggest ski resort and well known for its steep terrain, variety of ski runs and off-piste skiing. Similar to Los Penitentes it is close to Mendoza, the province capital. It is Argentina's highest resort with a summit at 3,430m and a 1,200m vertical drop to the resort base at 2,240m. The resort has some 568ha of terrain with significant off-piste areas. The official season is June 11 to September 24.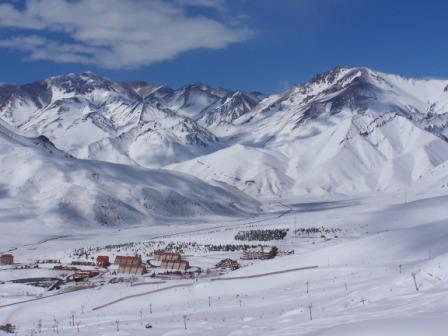 Las Lenas
Las Lenas is considered probably the most challenging area in South America but the snowfall can be sporadic and the lift system can be slow. It is also a resort favoured by well heeled Argentinian's although international visitor numbers are increasing.
Facilities and Services
There are 22 runs serviced by 13 lifts and a snowmaking system should the natural conditions fail to provide enough snow. Las Lenas also however offers exceptional free-riding. The Marte chair (when it is running) gives access to a whole range of off-piste terrain, with plenty of cliff drops and chutes to keep you entertained. There is also a high mountain shelter in the Valle Hermoso for those doing ski mountaineering.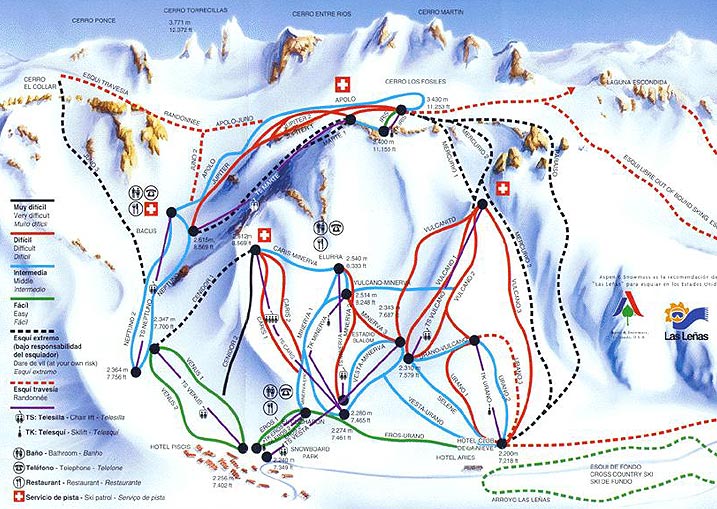 Las Lenas Piste Map
There are the usual services within the resort for ski hire, ski and snowboard lessons, accommodation etc. Accommodation is pricey as is much in the resort. The village is quite small and limited although it has good apres ski and nightlife. The nearest main town, Malargue is about an 1hr drive away.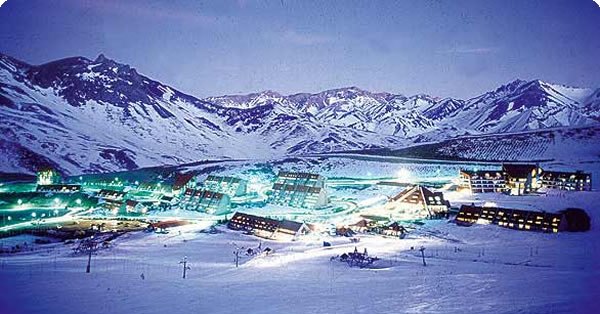 Travel
Las Lenas is 450km away from the capital Mendoza and some 1,200km from Argentina's capital Buenos Aires from which there are direct flights to the local Malargue airport. Transfers to the resort are available from there.
By car from Buenos Aires means linking a number of the National Routes, namely, 7, 188, 143, 144, 40 and Provincial Route 222.